Dip into Bristol's Old City, with a stay at Bristol Harbour Hotel and Spa, created from two grand banking halls, now transformed into a stylish boutique hotel with colourful and quirky furnishings. It's one of the best luxury spa hotels in Bristol, with a relaxing haven of pools and treatment rooms in the old bank vaults, retaining the old safe doors in some of the treatment rooms.
You'll eat exceptionally well at The Jetty Restaurant, with an emphasis on seafood and a spacious dining room that's welcoming and easy going, before you retire to the old bank manager's office to round off the day with a cocktail in The Gold Bar.
Although I live in Bristol, I enjoyed a staycation at one of my favourite boutique hotels in Bristol when we celebrated my husband's birthday with friends and family. The hotel is set in the heart of Bristol's Old City, with an impressive Victorian Grade II listed facade that contrasts nicely with the cool interiors and colourful style that lies within.
You may also enjoy: How to spend a Romantic weekend in Bristol
The bedrooms at Harbour Hotel Bristol
Stepping into our bedroom at Bristol Harbour Hotel (room 210 since you ask) we certainly felt the Wow! factor. Each of the 42 rooms is slightly different with rich, warm tones and luxurious velvety textures. Some even have a roll-top bath in the bedroom, that ultimate icon of hotel-cool. Our room's colour scheme was reminiscent of autumn leaves on a sunny day and we basked in that 'nicer than you've got at home' feeling that you always hope for when booking a weekend break in a lovely boutique hotel.
It's good to see attention paid to the little details; the carefully chosen original artworks, the drinks tray with decanters of complimentary sherry and gin, not to mention the Nespresso machine, robes and slippers for use in the spa and the plentiful wardrobe space. Pulling up the lovingly restored original sash windows we gazed out at the clock of the old Corn Exchange opposite.
It has two minute hands that show both Bristol time and London time, which until the coming of the railway were 10 minutes apart. There's also secondary double glazing which you often need in Corn Street with its lively bars and restaurants.
You may also enjoy: 25 Fun things to see in Bristol with your friends
Our bathroom was awash with pale marble and glamorous touches, a the gently sparkling vanity surface and bronze studded mirror. To one side was a spacious walk in shower with rain forest head and easy-to-work-out taps (you'd be surprised at how often we puzzle over getting the right temperature). On the other was an enormous bath and heated towel rail, to luxuriate and test out all the White Company toiletries.
A hotel in the heart of Bristol's Old City Quarter
These days it seems that every neighbourhood of Bristol is being branded with its own identity, and the Bristol Harbour Hotel sits slap bang in the middle of Bristol's "Old City". In past centuries Corn Street led directly up from the harbour side area (now paved over) where the ships docked and unloaded their cargo and was the street favoured by the city's banking and insurance houses.
This is the street with some of the grandest buildings in Bristol, reflecting the wealth and prosperity of the financial institutions that funded them, that have now been turned into bars, restaurants and hotels. I love taking visiting friends into Pizza Express, Cosy Club or Commercial rooms and see their jaws drop as they look up at the grand spaces of these former insurance and banking halls.
You may also enjoy: 10 cool things to do on Bristol's Harbourside
Outside the old Corn Exchange opposite the Bristol Harbour Hotel, you can still see the metal tables or 'nails' where merchants agreed their sales, leading to the saying 'to pay on the nail'. It's a perfect location if you're visiting Bristol without a car and want to be in the centre of town where you can easily walk to all the main shopping and attractions.
A warm welcome at the Bristol Harbour Hotel
The Bristol Harbour Hotel has been made from two old banking halls and I remember going to pay in my cheques in the old Lloyds Bank, now the hotel's grand Sansovino Hall which is used for weddings and events.
The main hotel entrance is on the corner of the former Natwest bank, where you are greeted by the reception staff and a cosy seating area. During our stay all the staff were exceptionally friendly and helpful, showing us to our room and letting us know what was available in the hotel.
You may also enjoy: 20 Free things to do in Bristol
Dinner at The Jetty restaurant
I'd eaten before in the Jetty Restaurant, when my blogger friend Rebecca came to visit, so I knew that we were in for a treat. The Harbour Hotels started out with seaside hotels on the South Coast of England and the Jetty Restaurant run by executive chef Alex Aitken keeps the seaside theme going and specialises in seafood.
I loved the stylish but welcoming feel of the dining room – the quirky metal fish hanging by the entrance were sourced from an auction room and the original tall arched windows showcase the Bristol Blue glass that was used in the 18th century for wine and sherry bottles.
Wooden parquet floors, flickering lanterns on the wall and the blue velvet curvy seats by the windows created a relaxed but elegant atmosphere. Those sofa chairs are our favourite place to sit, where you get the cosy wing chair effect and can snuggle up together for a little romance if you're in the mood. As seafood is the speciality here, so between the five of us we tried lots of the fish dishes, although Guy broke broke away with his slow cooked belly of pork, which he very much enjoyed.
You may also enjoy: 3 fab food experiences in Bristol
Our favourites were the creamy smoked haddock souffle as a starter and the delicate sea bass on a bed of pretty red tomatoes in a wine sauce scattered with fresh green herbs. The classic fish and chips with mushy peas was very good but I went up a notch with a thick fillet of hake, topped with a crab and herb crust.
From my previous visit I can highly recommend the trio of octopus with a delicate carpaccio which was delicious. The puddings nod towards the classic favourites with lemon tart, sticky toffee pudding and chocolate bread and butter pudding, but all executed with perfect presentation and a sophisticated edge.
If you go: Starters £8-10, Mains £17-25, Deserts £6 | Sunday lunch £19.95 for 3 courses | Pre-theatre menu £19.95 3 courses | Afternoon tea £15.95
Bristol Harbour Hotel – the hotel spa
This is one of the leading luxury spa hotels in Bristol and downstairs in the Bristol Harbour Hotel you'll find the HarSpa, ingeniously created from the old bank vaults with curved brick ceilings and the original safe doors in some of the treatment rooms. There's a small gym and pool area, with treatment rooms to book your relaxing spa treatments using Espa products or the new HarSpa range.
Once we'd settled into our room, we went down to try out the spa and spent a very relaxing hour getting steamy, doing a few short lengths in the pool before hanging out in the hydrotherapy pool with jets and bubbles to sooth away any aching muscles. There is a relaxation area of cushions by the pool and a second separate relaxation area where you could withdraw for a snooze or a chat with your companion.
If you go: The HarSpa is perfect to treat yourself to a spa day or half day experience and they offer lots of different options such as spa mornings or afternoons, combined with lunch, afternoon tea or a cocktail – Half day spa package from £65 or enquire about a spa stay package.
A cocktail in the Gold Bar
Bristol's cocktail scene is buzzing with plenty of 'secret' cocktail bars tucked away behind an inconspicuous front door, but the Bristol Harbour Hotel has its own 'secret' in The Gold Bar. The bar has been made out of the interconnecting rooms that were once the bank manager's offices, giving it an intimate feel with table service and plenty of comfy velvet chairs and sofas.
As with any great cocktail bar, the barmen will mix, shake or stir you pretty much any cocktail you ask for, but there's also a menu of Old Time Classics like the Mojito and Manhattan as well as a seasonal cocktail menu that included some winter flavours of ginger, sloe and cranberry. I tried a Winter Garden Gate from the seasonal menu with Hendricks, lime, lemon, aromatic tonic water, Velvet Falernum – a sort of winter gin and tonic (they have a gin and tonic menu too).
You may also enjoy: Richmond Harbour Hotel – a boutique hotel in Richmond where the countryside comes to town
Breakfast at Bristol Harbour Hotel
After our lovely evening of cocktails and dining with friends, and a great night's sleep in the super-comfortable bed, we descended to breakfast as the first treat of the day. The hotel's seaside heritage comes through in the striped blue Cornishware china, always guaranteed to make you think of whitewashed harbour side cottages, swooping seagulls and sailing boats bobbing in the bay.
Of course I had to order my favourite poached egg with smoked salmon on a muffin which was delicious, the eggs perfectly cooked with a runny yolk just as I like it (I'm becoming quite a connoisseur of the Eggs Benedict and Eggs Royale). As an alternative cooked dish you can have grilled kippers (so English) boiled eggs with soldiers (so Mary Poppins) or a traditional cooked English breakfast or vegetarian cooked breakfast.
On the buffet table, complete with country gingham tablecloth was a spread of baguettes, sourdough, mini pain au chocolat, bowls of yogurt, plates of cheese and salamis and big bowls of fresh melon and pineapple. You could have cornflakes or rice krispies if you like but that does seem rather boring.
It was nice to see some healthy but luxurious touches. The vanilla infused apricots or prunes in Earl Grey to top your yogurt and granola got a nod of approval from the foodie in me. And I was very pleased to start the day with my favourite perfectly made latte to get me off to a good start.
The Sansovino Hall – perfect for weddings and events
If you're heading for the Gold Bar for cocktails, be sure to take a look at the Sansovino Hall which looks very different from the days I used to pop into the Lloyds Bank to pay in my cheques.
This is a fantastic venue for weddings and celebrations and I've been to a number of events here when it's always a pleasure to gaze up at the ornate plasterwork and glazed roof, thinking of all the money that that built this splendour in Bristol's mercantile heyday.
The hall is named after the 16th century Sansovino library in Venice which inspired the design of the building's ornately carved stone facade that dates back to the 1840's.
Who will enjoy staying at the Harbour Hotel Bristol?
It was a pleasure to stay at the Bristol Harbour Hotel for our Bristol "Stay cation" as it's been a favourite of mine since it opened. I've regularly visited for drinks, dinner and the spa but this was the first time I'd stayed over. The hotel manages to offer a relaxed atmosphere, while feeling quite grown up and special.
It's a great choice of hotel if you're travelling as a couple and looking for a luxurious and stylish boutique hotel in the heart of Bristol. I'm sure they would take little ones in their stride, but I wouldn't really say that it's a family hotel, much more a place to leave the children behind and spoil yourselves with a cocktail or relaxing hour in the spa.
Good to know
Bear in mind that there are limitations as well as pleasures in an old building – there's a lift to the upper floors but steep steps down to the spa. You're in the heart of Bristol's old city, surrounded by history but at weekends the evenings can be lively with the nearby restaurants and bars, so some of the street facing rooms may be noisy at times, although they have secondary glazing.
To Book: Bristol Harbour Hotel and Spa Website | Address: 55 Corn Street, Bristol, BS1 1HT | Tel: 0117 203 4445 | Twitter | Instagram | Facebook
How to get to Harbour Hotel Bristol
The Harbour Hotel Bristol is well located in the centre of Bristol.
By plane: There are flights from numerous destinations arriving at Bristol Airport, which is easily accessed by taxi (20-30 min drive) or by using the Bristol Flyer Airport bus from the Bristol Bus station (£7 one way) then a 10 minute walk.
By train: If arriving by train from London or other destinations around the UK, you should arrive at Bristol Temple Mead station and then it's a 20 minute walk or a 10 minute taxi ride to the hotel.
By coach: There are also coaches from London and other UK destinations arriving at Bristol Bus Station (10 min walk) or stopping in the city centre with National Express, Megabus or Sn-ap.
By car: If arriving by car you will need to leave your car in one of the multi-story car parks nearby at Trenchard Street, Queen Charlotte Street or The Galleries, but I'd check the prices as they can be expensive.

What to see around Harbour Hotel Bristol
When staying at Bristol Harbour Hotel you're within an easy walk of most of the main attractions of Bristol, but here are a few things that are very close to the hotel that you may want to check out.
Castle Park in Bristol
Cross the road at the end of Corn Street and walk through to Castle Park, a favourite of local office workers to bring their lunch and sit out on a sunny day. In winter when we visited it's still beautiful but more for a brisk walk by the river to get a feel for something of Bristol's history. The park's landmark is the shell of St Peter's church which was all but destroyed in the Second World War but was left a a monument to the civilians that died in Bristol blitz.
Reading the signs along the river you'll discover that this was once a busy street with rows of houses, but after the bombing they were cleared to make the park. Beside the church is a Physic garden, a restful space planted with medicinal herbs, and behind it a water feature with stone sculptures at either end. The Bristol Ferry service stops nearby, which will take you around the harbour or you can cross the curvaceous footbridge that takes you into the Finzels Reach development.
St Nicholas Market in Bristol
Immediately opposite the Bristol Harbour Hotel is the grand Corn Exchange building which now houses an eclectic mix of small traders selling everything from silver jewellery to t-shirts, crystals and cycle parts. Behind the building is the Glass Arcade, a covered market that house food stalls which are buzzing around lunchtime but normally closed in the evening.
The Glass Arcade is a foodie's delight, with stalls selling cuisine from around the world, so you can eat Jamaican one day, Moroccan the next. Try Bristol's favourite Pieminister pies or stay healthy with the Mediterranean salads washed down by fresh pressed juices.
Every local you meet will have their own favourite food stall and I'm always seduced by the colourful display at Eat a Pitta, the swirling nitrogen-fuelled ice cream magic of Brozen and the deliciously instagrammable cakes at Ahh Toots.
If you're unsure, let the length of the queue at each stall guide you on how the locals rate it. You can either perch at one of the small seating areas adjoining each stall or take your dishes out to sit in Castle Park if the weather's fine. St Nicholas Market website.
Street Art on Nelson Street
Turn the corner at the end of Corn Street and head down Broad Street looking at some of the imposing buildings that line this medieval route through Bristol's Old City.
Passing through the gate of Bristol's old city walls, under the arch of St John's Church you'll find a number of the street-art murals that remain from the See No Evil festival a few years ago.
If you want to discover more of Bristol's famous street art scene I highly recommend taking a Bristol street art tour with Where the Wall or heading over to Southville where you can see all the murals from the annual Upfest street art festival.
Information for visiting Bristol
For more information about visiting Bristol, check out the official Visit Bristol website and you can also find information about other things to do around the UK at Visit Britain.
If you're looking for tours that include Bristol, check out these tours from Get Your Guide.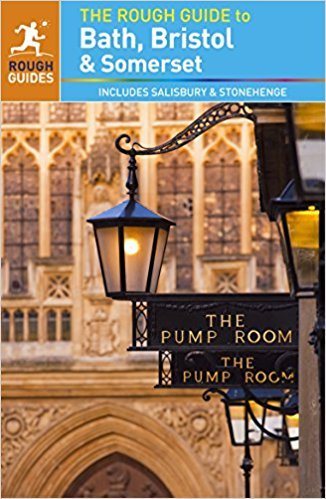 For more ideas on where to stay check out some of the Hotels in Bristol or read my other hotel reviews.
Staying at Berkeley Suites Bristol
Mercure Bristol Grand Hotel: where heritage meets street art
Explore Bristol's Harbourside with a stay at The Bristol Hotel
Backwell House: a relaxed boutique hotel near Bristol
3 boutique hotels in Bristol and what to see when staying there
Need a guidebook to Bristol?
If you need a guidebook for Bristol we recommend The Rough Guide to Bristol, Bath and Somerset or for a local's insight check out the Naked Guide to Bristol
Pin It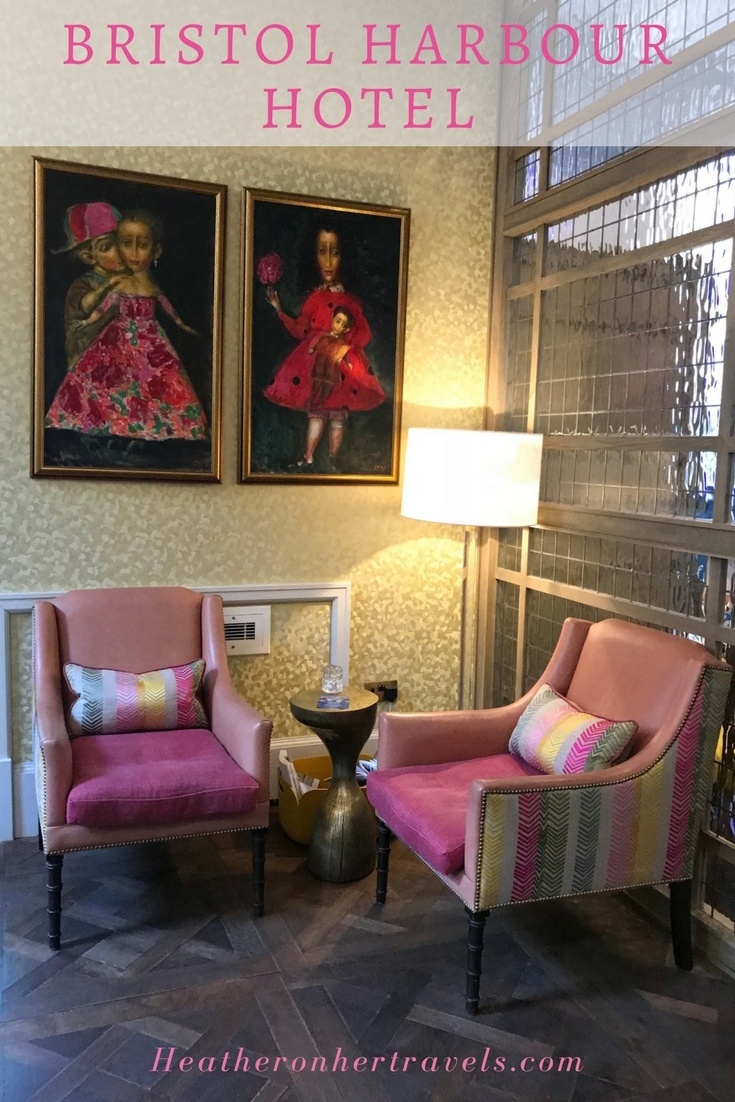 Thanks to Bristol Harbour Hotel who hosted my 1 night stay and dinner at the Jetty restaurant.
This article is originally published at Heatheronhertravels.com – Read the original article here
This article may contain affiliate links that provide commission on purchases you make at no extra cost to you. As an Amazon Associate I earn from qualifying purchases.