May 25, 2015 by Guest Author
Filed under Canada, Eating and drinking, featured, Guest post, Leisure, Nature, Shopping, Sightseeing, Walking, World
In this article, our guest author Robert Tellier shares his favourite things to see in his hometown of Victoria in British Columbia, from a seafood snack by the harbour at Fisherman's Wharf to a stroll in the rose gardens and the best ice cream in town!
Are your travel plans bringing you to Victoria, British Columbia this season? If so, there are plenty of things for you to see in BC's capital city located on the south shores of Vancouver Island on the west coast of Canada.
Having been raised in Victoria, here are my suggestions for those wanting to take in some of the popular sites and attractions that are conveniently located within minutes of downtown.
Arriving in Victoria
For those lucky visitors to Victoria as a stopover on one of the many cruises that come and go from Alaska, you are just minutes from some of the most popular attractions in the city.
For those arriving by passenger ferry or air, public transportation is readily available to the downtown core. Choose to arrive using Victoria's affordable transit system, taking a ride in their unique double decker buses, or by taxi.
Ogden Point Walkway
One of my favorite things to do when visiting the city is taking a walk along the waterfront and the breakwater causeway. This is one of the most scenic and beautiful spots in the city where you can watch ships coming in and out of the inner harbour. You'll see the scuba divers making their way along the huge breakwater blocks and can gaze across the water to Washington State and the beautiful Olympic Mountains in the distance.
Victoria's Beautiful Inner Harbour
For those who enjoy walking, there are two other options worth considering and each direction will not take you more than half an hour to walk, even at a gentle pace. From the port, you have the option of taking a leisurely walk to Victoria's scenic inner harbor, passing by a popular attraction known as Fisherman's Wharf. This is a favorite spot for those wanting to grab a snack or meal at one of the fresh seafood sit down or take out outlets on the wharf. We always enjoy a picnic at the park just down the street from the wharf. From fish & chips to oyster and fish burgers, Fisherman's Wharf is always a favorite among locals and tourists.
A few minutes further down the road you will come to Victoria's major tourist hub the Inner Harbour. There's so much activity taking place down here, you could spend the entire day just wandering. Here you will find;
• The beautiful Government Parliament Buildings and Lawn
• The Historic Empress Hotel (take a walk inside & visit the gardens and shops)
• The Amazing Provincial Museum complete with dinosaur artifacts
• Inner Harbour Causeway with live entertainment, food carts, local crafts and souvenirs
• Government Street Plaza ( a variety of local speciality stores including native art, as well as an abundance of dining options)
• Trounce Alley ( more unique gift shops and dining in an historic setting )
• Historic Bastion Square ( Victoria's oldest area and filled with history, now a great place to relax, also with a variety of shops and restaurants)
All of these great attractions listed above are in the immediate area of the inner harbor downtown. A great place to spend the day!
Beacon Hill Park
For those just wanting to relax, and enjoy an afternoon at the park, then Beacon Hill Park is just down road from the cruise ship terminal. It's a beautiful walk along the ocean, taking you past Mile '0' of the Trans – Canada Highway (a popular photo spot) where across the street is the entrance to the park. If you have children, it's a great place to spend an afternoon, complete with playground and a unique petting zoo, fun for the whole family. You can sit and relax among the beautiful rose gardens and then head across the street to a local drive-in for ice cream.
Beacon Drive-In – Voted Victoria's Best Ice Cream for the Last 20 Years!
Should you happen to feel like a snack or meal, either to eat on the patio or for take-out to enjoy in the park, then the Beacon Drive-In is your place. Located directly across the street from the park, it is one of Victoria's true landmark eateries! I have been enjoying this drive-in since I was a little boy growing up here. There's a variety of dining options from burgers, seafood, sandwiches and much more. They have the best ice cream and shakes in the city!
I really could go on for hours about the many things to do in Victoria, but this article is for those just wanting to take in the beautiful popular sites in the downtown area. Of course there are so many other attractions in the area that can be arranged either at the cruise ship port or directly downtown in the inner harbour, for example:
• Whale watching tours
• Horse drawn carriage tours
• Pirate Ship Tour
• World re-knowned Butchart Gardens
Whatever you decide, spending a day in Victoria will certainly leave lasting memories and having you want to return again and again!
Visit the #explorecanada official Canada Tourism Website for more information on things to do in British Columbia and Victoria as well as their social media channels on Instagram | Facebook | Twitter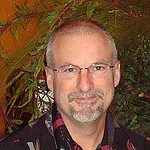 Author Bio: Many thanks for this article to Robert Tellier, who shares his special moments on his blog  at Gr8 Travel Tips, offering tips on travel, health & fitness, camping and much more. You can also connect with him on Facebook, Google+ or Twitter.
Pinit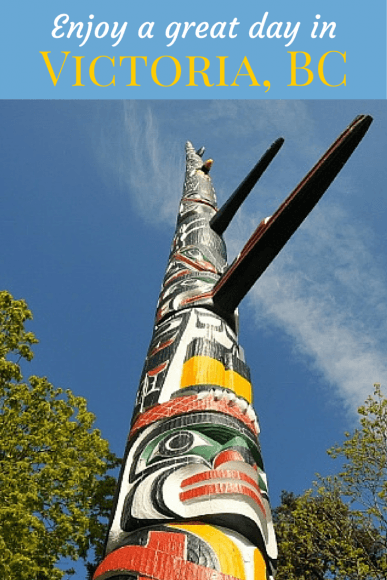 For more Canadian adventures:
Adventurous Canada with a Twist
Skyscrapers and snow-capped mountains – a winter break in Vancouver
Calgary's family spirit for fun with the kids
This article is originally published at Heatheronhertravels.com – Read the original article here
You'll also find our sister blog with tips on how to build a successful travel blog at My Blogging Journey
April 10, 2015 by Guest Author
Filed under Accommodation, Beaches and swimming, Cruise, Eating and drinking, Ecuador, featured, Guest post, Leisure, Misc, Nature, Photography, Sightseeing, South America, Walking
In this article, our guest author, Kate Convissor, shares an unforgettable week in the Galapagos, with pristine beaches, aquamarine seas and of course the birds, seals and other wildlife.
Most people travel through Quito in Ecuador, heading for the Galapagos Islands as their main destination. My experience was the opposite. I was already traveling through Ecuador and planned to spend several days in lovely Quito. The city was UNESCO's first cultural World Heritage Site, so it's very historic and photogenic. Since I was already so close, my trip had to include the Galapagos and when my sister learned of my plans, she decided to join me.
Still, my expectations were, well, non-existent. Other than cute sea lions and birds with funny names, I had no idea what to expect from an 8-day cruise through one of the most precious and unique places on the planet.
I must say, my first sight of the Galapagos through the windows of the tiny Baltra airport was underwhelming. It looked like a dry, shrubby, rocky moonscape with heat that would melt your eyeballs.
On board the San Jose
But things improved once onboard the breezy deck of the San Jose, the ship that would be our home for the next eight days. Once we found our cabin, which was more comfortable and spacious than I had expected, with twin beds (not bunks) and a nice-sized bathroom and a big window (not to mention blessed air-conditioning for those blistering afternoons), I began to feel the excitement build and the tension drain away.
A ship at sea! What could be more delightful?
And indeed, once we were underway, slicing through an impossibly blue ocean with a far horizon melting into a similarly blue sky and the wind rushing off the bow of the ship, I began to catch the magic of the Galapagos.
 The amazing animal culture
Our first landing that afternoon was on the tiny islet of Mosquera, which was little more than a lump of sand with sea lions lazily scattered about and a handful of other creatures I'd read about, like Sally-lightfoot crabs and tiny lava lizards. At this point, I was completely smitten.
This would be a great week.
Almost every day we woke to sun, sea, maybe another boat or two at anchor, a satisfying breakfast, and new wonders to explore. Days were filled with activity, which usually involved one or two hikes and/or one or two snorkeling adventures, and maybe a panga ride to some interesting cove. We usually visited two different sites each day, but the boat motored during mealtimes or at night, so we weren't twiddling our thumbs en route to the next place.
The hikes, while sometimes very hot, were always interesting and sometimes entrancing. And, of course, there was always the blue ocean to cool off in.
Snorkeling is almost de rigueur in the Galapagos since the water is teeming with all sorts of life, from sea turtles to small sharks to schools of colorful fish. The color and variety is fascinating.
I am not an avid swimmer, but I was determined not to miss this opportunity, so I grit my teeth and wore a life jacket for the first snorkel. It was fantastic! The water was warm and so bouyant that staying afloat was effortless and all that aquatic life under the surface of the ocean was worth enduring any momentary discomfort.
One of the more delightful hikes was at Punta Suarez on Espanola Island. Since it was high tide with waves crashing against the rock, our "dry" landing was a little tricky. (This is where you want experienced guys driving your panga – the little boats that takes you from your cruise ship to the shore.) We walked across a tide-flooded inlet guarded by a big bull sea lion who was jealous of his girls. (This is where you want an experienced naturalist-guide who knows the ways of macho sea lions.)
Birds, birds, birds
Espanola is a nesting condo for Nazca boobies and other birds I've forgotten the names of. The rocks are dripping with whitewash, and fluffy juveniles are waiting patiently (or not) for a snack, while their beleaguered parents are trying to oblige (by regurgitating the fish they've worked hard to find). Bird families were strewn haphazardly across the relatively flat and somewhat rocky clifftop. An occasional blue-footed booby broke the monotony.
We clambered over rocks snapping photos like crazed tourists, while the birds couldn't have cared less. The trail wound among the nesting birds and along a cliff edge until we all settled cliff-side to watch the waves crash on the black volcanic rock and send plumes of mist and water through a blowhole. All of which formed a dramatic foreground as the sun slowly rode down the western sky.
Now, I ask you, where else in the world can you sit with 16 people with this kind of natural wonder playing out around you? (Okay, there was another small tour group waiting to take our place on the rocks, but that doesn't change the overall picture.)
Small luxuries combine with pleasant company
After every activity, our long-suffering steward, Jackson, met us with his broad smile and a juice drink and snacks. Every evening we passengers gathered for a beer to chat and swap notes about the birds or fish we'd seen. And every night we fell asleep to the gentle rocking of the boat as it steamed toward our next magical destination.
Our naturalist-guide, Carlos, was an energetic, informed and personable 26-year-old. He, like many other guides, had grown up on the islands and that native knowledge was honed by the compulsory training all the guides receive.
My sister and I were also lucky in that all the passengers on our small boat were wonderful to travel with for a week, from the 86-year-old lawyer and his wife (Please, God, may I be like them when I am old) to the young brother and sister who came with their mom.
I think our group was so compatible, in part, because we all opted for a small, less luxurious boat (but make no mistake, the San Jose was very clean and comfortable) so that we could focus on experiencing the islands and not staying comfy and entertained on board the ship. Some of the luxury cruise liners carry 100 passengers and can't get to as many islands as the smaller boats.
"If you want a bigger cabin and more amenities, you should choose a luxury cruise. If you want to really experience the islands, you can have a very good time on a smaller boat," said Evelyn, my agent at Happy Gringo, through whom I booked our cruise.
True in every way. Cruising in the Galapagos Islands was a fantastic experience, and a longer cruise on a smaller boat like the San Jose was, for me, the best way to do it.
About our guest author: Many

thanks for this story to Kate Convissor who has been traveling more or less continually since she sold her house in 2010 and trailered around North America. Kate blogs semi-regularly at Wandering Not Lost. You can also find her on Facebook and Twitter
Pin It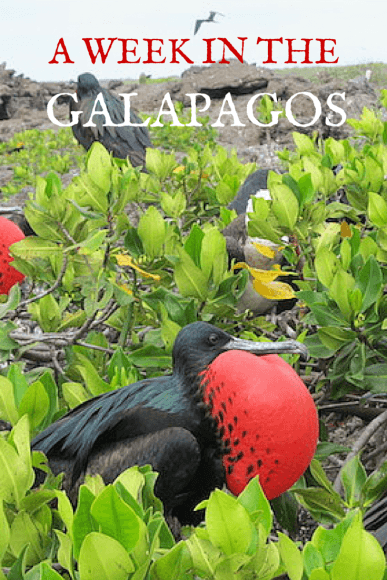 For more Ecuadorian delights:
Ecuador and the Amazon Rainforest
Take a Hot Bath in Banos, Ecuador
Beyond the Galapagos Islands – Ecuador's Forgotten Treasures
This article is originally published at Heatheronhertravels.com – Read the original article here
You'll also find our sister blog with tips on how to build a successful travel blog at My Blogging Journey
March 14, 2015 by Guest Author
Filed under Accommodation, Eating and drinking, featured, Guest post, Hotels, Leisure, Misc, Shopping, Sightseeing, Spa & Pampering, USA, World
In this article our guest author, Susan Foster shares her girl's weekend getaway at the historic Hotel del Coronado, set by the sea in San Diego, California.
My friend Cherie and I traveled quite a bit together in college and for some years afterwards. These trips came to a halt during the years we raised our children. Recently however, we have enjoyed a girl's weekend getaway together every-other year. A perk of midlife has been the significant upgrade in the accommodations we can now both afford!
This year's destination: San Diego
Cherie is from Virginia and I live in Montana. This year, we chose to meet at the warm coastal resort town of Coronado, just across a bridge from San Diego, California.
Deciding to splurge, we booked a long-weekend stay at one of the leading San Diego hotels, the historic and luxurious Hotel del Coronado. Built in 1880, it is now an American National Historic Landmark.
A glitch in our plans!
Our flights were originally scheduled to arrive into San Diego late morning on a Friday, within minutes of each other. Unfortunately, an airplane mechanical difficulty delayed Cherie's arrival until evening. I found out by reading a text from her just before boarding my own flight:
Despite feeling horrible for Cherie, the Hotel del Coronado was a lovely place to spend an afternoon alone.
I explored the sprawling grounds and beautiful building, walked several miles on the hotel's private beach, ate a lovely ocean-side meal, and watched an incredible sunset from the balcony of our full ocean-view room.
Once Cherie finally arrived, we salvaged the rest of her day by enjoying a light meal and some talented live music downstairs in the Babcock and Story Bar.
Saturday was a full day!
Wearing the matching outfits we had unknowingly packed, we headed down to the beach for a walk, then consulted the helpful hotel concierge to assist with the planning of our day.
 Old Town Trolley Tour and a day in San Diego
It had seemed unnecessary to rent a car. A cab from the airport cost about $30 US, and the village of Coronado is an easy walk from the hotel. Coronado offered more than enough to entertain us, but we decided to spend a day exploring San Diego. We purchasing discounted Old Town Trolley Tour tickets ($33 US each) from the concierge, which turned out to be the perfect way to experience the city.
The trolley route covers 25 miles in about two hours, and the driver provides an entertaining and informative narrative. Passengers can get on and off as they please at any of the 11 different points of interest. Trolleys cycle through each stop about every half hour throughout the day.
Typically, I prefer to be "off the beaten path" and avoid tourist-type activities. With our limited time schedule though, I enjoyed the comprehensive overview of San Diego provided by the Trolley Tour. We disembarked at five stops.
Our first stop was Balboa park in San Diego
Home to 15 museums, and a vast number of other interests, several days could easily be spent at Balboa Park. A free, narrated 15-minute tram tour of the park convinced us both to return someday with more time to explore.
Next up: Little Italy, San Diego
This hilly community with many enticing shops and restaurants is, according to our driver, the largest "Little Italy" in the United States. Had we desired Italian food, this would have been a perfect place for lunch.  Or – we could have had a pint in the British Pub we discovered there!
Visiting Old Town, San Diego
We couldn't leave without a stop at Old Town San Diego. Established in the 1700's, we enjoyed walking through the historic buildings.
Our concierge recommended El Agave Tequileria. The authentic Mexican food and margaritas (mine was avocado!) were excellent.
A stop at San Diego Harbor
You could easily spend an entire afternoon at the San Diego Harbor. We just briefly walked up and down the harbor, but enjoyed seeing the ships and submarines which can be toured there.
Shopping at Seaport Village, San Diego
We enjoyed the quaint shops here, and saw some incredibly beautiful jewelry.
The sea wall was the perfect place to sit and sip a cup of coffee.
The setting sun looked like a ball of fire, back-lighting the sailboats and ships at sea, and the beautiful trees in the park.  We were so enchanted we lost track of time, and missed the last trolley – which we had planned to take to the Gaslamp District, known as the "happening place" for nightlife!
Back to Hotel del Coronado
Reevaluating our plan, we took a taxi back to the Hotel del Coronado. Once there, we ended the day with a glass of wine and some tasty snacks.  The February temperatures had cooled enough to need a coat, but we were comfortably warm sitting by an outdoor fire-pit at the Sunset Bar.
Sunday: Relaxation and spa day!
After a walk on the beach we reported to the Del's Fitness Center, to join a group for a yoga session on the beach.  It was my first yoga experience, and I absolutely loved it, perhaps thanks to the ocean setting!
The Spa at the Del offers over 50 different treatments and advance reservations are recommended.  We pampered ourselves with manicures, pedicures, and facials, and enjoyed all of the delightful spa amenities, such as the steam room, hot tub and sunbathing by the infinity pool.
We watched the sun set while enjoying delicious "Charred Brussels Sprouts," followed by salad and wood-fired pizza outdoors at ENO Pizzaria and Wine Bar.
It would be impossible to fully sing the praises of the Hotel Del Coronado, without making this article much too lengthy. You can read the article on my own blog with more about the history and amenities of this glorious hotel.
My only complaint is that our stay was much too short. Planning our next reunion will be easy – returning to San Diego and the Hotel del Coronado is a must!
About Hotel del Coronado
Hotel del Coronado is a luxury seaside resort in Coronado, California, just minutes from downtown San Diego. In existence since 1888, the hotel is now a beautiful National Historic landmark and a world-class luxury resort. Rooms rates are from $425 USD; book mid-week for lowest rates and be sure to check the resort website for special offers. Website | Twitter | Facebook
Book Hotel del Coronado and other San Diego hotels through our Hotels Booking Page
Read more about Hotel del Coronado in Susan's article: Hotel del Coronado – Perhaps a glimpse of heaven
Susan received some complimentary services from the Hotel del Coronado during her stay, however all opinions expressed are her own.
Thanks to Susan Foster for sharing her weekend in San Diego.  Susan's blog the most – of every moment is about making the most of all life's moments with recipes, tips, inspiring stories and excerpts of life in Montana. You can connect with Susan on Twitter | Facebook | Google+ | Instagram | Pinterest
For more US getaway ideas:
Five Must Try Foodie Experiences in Portland, Oregon
9 Cool things we did in Austin, Texas
Visit Chicago for pizza, popcorn and a walk by the river
Pin It
This article by is originally published at Heatheronhertravels.com – Read the original article here
You'll also find our sister blog with tips on how to build a successful travel blog at My Blogging Journey