With only 900 mountain gorillas left in the wild, their population concentrated in just three countries (Rwanda, Uganda and the Democratic Republic of Congo), opportunities to see them up close are few and far between. Amy Czarnecki, an Africa specialist at Audley Travel, shares her experiences of trekking through Rwanda's Volcanoes National Park in search of these humbling creatures.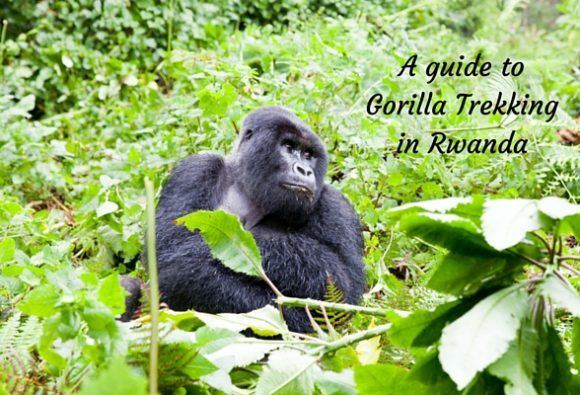 The anticipation built up with every step, as we made our way slowly through the tangle of trees and roots, the air heavy with moisture. Our guide had received word from one of the trackers that a troop of mountain gorillas were nearby, but there hadn't been any sign of their presence – no snapping branches, no warning calls.
The moment we came upon them is difficult to describe – I was completely taken aback by their size, beauty, body movement, and how they seemed entirely unfazed by our presence.
They remained fairly still (perhaps they were a little sulky about the damp weather), which really allowed us to sit and observe them, taking in every inch of what they were doing.
One gorilla was lying on his back with a hand under his chin looking at the sky. He was so pensive that it made me wonder what he was thinking about. As they relaxed in their nests, made of branches and leaves, the gorillas chewed on vegetation from the surrounding trees and waited to dry off from that morning's downpour.
The gorillas are used to having humans visit in a friendly capacity, which showed in the way some acted as though we weren't even there – our group had to part as one female gorilla with a four month old baby walked right through.
Other gorillas seemed more curious. I was taking a photograph when I suddenly realised that a young male had come right up to me, barely half a metre away. When I lowered my camera we were face-to-face. As a rule, you keep a seven metre distance away from the gorillas at all times. Of course, the gorillas don't realise this and the young ones in particular often approach you out of curiosity, although they rarely make any physical contact.
The Gorilla Troops
On a single gorilla track you'll see one troop, which vary in size. Typically, gorilla troops are made up of around 10 to 15 members, although there can be up to 20 or 30. There's always an alpha male silverback, the main protector and leader of the group, as well as a secondary silverback should anything happen to the alpha. A small number of younger blackback males act as sentries, keeping watch along the perimeters of the troop's territory. There's also an alpha female who's the predominant mate of the alpha silverback, along with a few other females and their young.
Volcanoes National Park in the northeast of Rwanda is home to around half of the world's entire mountain gorilla population, including ten habituated gorilla troops. Rwanda strictly protects its gorillas to help conserve their numbers and their natural behaviour.
Just eight people are permitted to visit a group at any one time. While this means you need to book your gorilla tracking experience well in advance – particularly if travelling during the peak season of July to September or January to February – it also makes the experience all that more intimate and ensures that the gorillas don't feel threatened.
The treks
You'll be given a choice of treks that vary in terms of their difficulty – this depends more on how challenging the terrain is than the distance. An easy trek could mean the gorillas are two hours away but the walk is fairly level, whereas a more difficult trek could only take you around half an hour to reach the gorillas but traversing steeper land at a higher altitude. Your guide can help you decide which trek is best suited to your fitness and energy levels that day.
I chose an easier trek, which involved a 45 minute walk through farmland, where we saw local people planting potatoes and harvesting crops. A rock wall separated the farmland from the forest, which rose immediately up in a solid green mass. The tracker had indicated that gorillas were just five minutes away, but the dense vegetation and lack of any trails kept this from being a simple stroll. Navigating the forest, we carefully stepped over roots, beat back branches and weaved between tree trunks.
Guides and trackers to see the gorillas
On your trek, you'll be accompanied by a guide and around five or six trackers. They stay mostly ahead of the group to check the location of the gorillas and radio information back to the guide. The trackers are armed, mostly to protect the gorillas from poachers as well as for your safety.
A permit costs US$750 per person for each gorilla track, regardless of the length, difficulty and time of year. Most people only embark on one or two treks during their trip. There's also the possibility of completing a golden monkey trek in the same area, although these take place at the same time as the gorilla treks so you'd have to stay longer to do both.
Practicalities for gorilla tracking
Because there are different hike options covering a range of abilities, people of most ages can take part in a gorilla track (a couple in their 70s were in my group). I'd suggest only selecting the harder treks if you're up for a challenge and have a good level of fitness. The gorillas are usually at elevations of between 1,800 and 3,300 metres, so the hikes get harder as the air gets thinner. I'd also recommend preparing your body for hiking before you go, especially if you're not used to walking longer distances.
You'll have the option to hire a local porter, who can help carry your bags and assist you over the more treacherous terrain. Many of these men were once gorilla poachers, but now appreciate and help to protect them through tourism. The porters are paid in tips, usually US$10 to 20 per trek.
What to wear for seeing gorillas
In terms of clothing, you need to be prepared for all weather. I'd recommend wearing light hiking boots, gaiters for extra protection against water, ants and other insects, waterproof trousers and jackets, and quick drying, lightweight clothes to overcome the hot and humid conditions.
When you get to the gorillas, you'll be required to leave your bags behind with a porter so the gorillas can't smell any food stored in them. It's a good idea to bring a small secondary waterproof stuff sack for carrying extra camera equipment in when visiting the gorillas, with the visit normally lasting around an hour.
When to go for gorilla trekking
There isn't necessarily a best time of year to go to Rwanda. In April and early May and from November to December there's a lot more heavy rain, so it depends on how intrepid you are and your travel dates. The peak times are generally January to February and July to September, but travelling in March or June means there will probably be fewer visitors and more flexibility on when you can do the treks.
Where to stay for gorilla trekking
Accommodation near Volcanoes National Park tends to be in simple but practical lodges. I stayed in Mountain Gorilla View Lodge, just a half hour drive from the park's entrance and headquarters. It offers simple but comfortable rooms, reasonably good food and friendly staff who provide a boot cleaning service after your trek.
The more luxurious accommodation options, such as Sabyinyo Silverback Lodge and Virunga Lodge, are further away: around an hour and a half from the park headquarters. Set higher up in the mountains, they have 360-degree views over the mountain range and forested valleys, as well as a more personalised service and higher quality furnishings.
Top tip for your gorilla experience
My best advice for making the most of your gorilla trekking experience is to take photographs, but also to put your camera down – even for only a short while – and really just be in the moment.
Why Rwanda for seeing the gorillas?
A beautiful country with pristine countryside and friendly people, Rwanda is a tremendous example of how a country can recover from the darkest of events after the 1994 genocide, which resulted in the loss of around 20% of the country's population.
On my visit, I was struck by the generous and forgiving nature of the people, as well as by the way they can seemingly farm on any piece of land available to them, putting my own gardening efforts back home to shame.
Volcanoes National Park is the best place in the world to see mountain gorillas in the wild. It's more easily accessible than Uganda's Bwindi Impenetrable Forest and a safer place to visit than the Democratic Republic of Congo. Mountain gorillas are the most endangered gorilla species on the planet, so the remarkable conservation efforts made in Rwanda are critical for their survival.
Visit Audley Travel to help plan your trip to see the Gorillas in Rwanda

Trips from Audley Travel don't come off the shelf – they're tailor-made down to the finest detail. When planning a trip with us, you will speak to a destination specialist who has either lived or travelled extensively within the country or region that you are visiting. They will create a bespoke trip based on your tastes, interests and budget and with an absolute commitment to providing quality travel experiences.

About the author

Amy Czarnecki has a passion for travel and the natural world, and is always seeking adventure. Exploring her home country of the USA, she sea kayaked across the Prince William Sound, hiked to the summit of Mount Rainier in Washington state and surfed off the coasts of Florida, California and New England. It was while working as a Mount Kilimanjaro trekking specialist that she fell in love with Africa, joining Audley Travel as an Africa specialist to help others discover the delights of Tanzania, Rwanda and Uganda.

This article was brought to you in partnership with Audley Travel
Read More articles from Audley Travel
Russia for Art Lovers – where to go in Moscow, St Petersburg and the Golden Ring
A first timer's guide to Oman
Pin It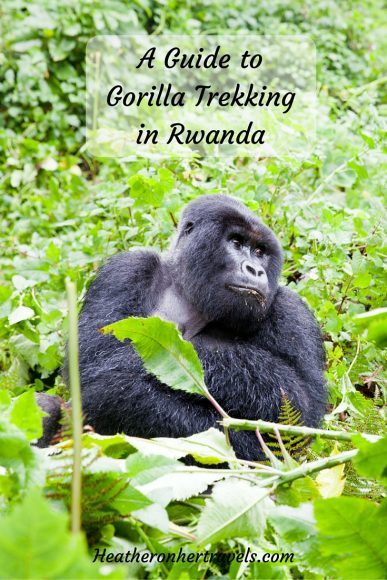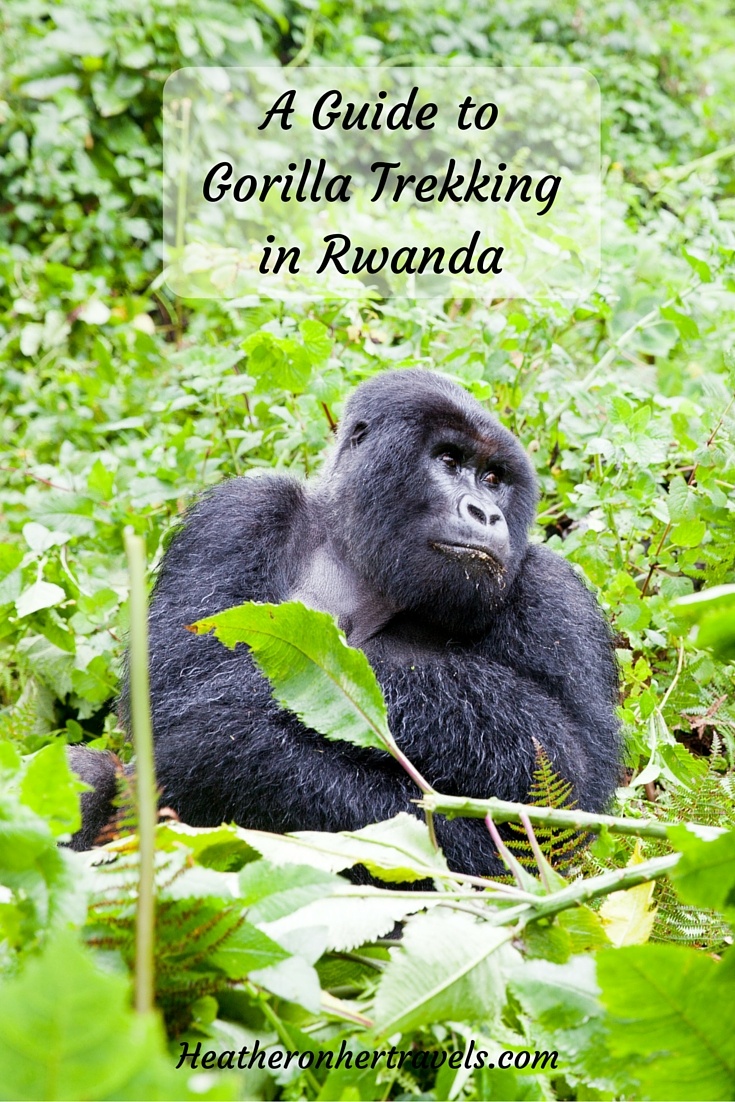 This article is originally published at Heatheronhertravels.com – Read the original article here
In this article, our guest author, Cole Mayer shares his trip to Italy, in which he discovers the challenges of Italian driving as well as the charms of visiting places that are a little off the tourist trail.
I had travelled around the world as a child. Europe was no stranger to me. But when it came time to honeymoon in Italy in 2014, I was at a bit of a loss as my parents had always arranged everything. My wife had also travelled the world and had been to Italy before, so she suggested that, along with going to some of the major tourist attractions for my benefit, we should look for out of the way attractions and hotels.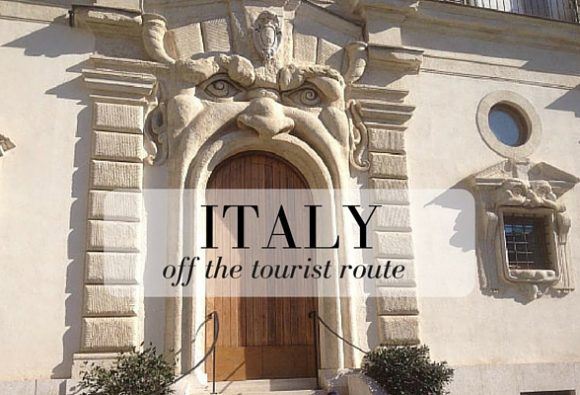 The hunt began. I scoured guidebooks. My eyes all but bled from researching on the internet. But finally, I put an itinerary together. We only booked the first and last hotels, flying by the seat of our pants for the majority of the trip.
Driving out of Milan
Upon landing in Milan, we picked up our rental car. During the hour-long drive out into the hillsides of Italy, I discovered that Italian drivers are strong believers of the "speed limits are suggestions" philosophy. Based on how fast I was going, I calculated one driver easily going 120 mph. The joke's on them – they missed some beautiful scenery.
Olimpia, nestled near the top of a hill in San Salvatore Monferrato, was a welcome sight to a weary traveler. The Bed and Breakfast Olimpia where we stayed was the very definition of charming and rustic, with a spectacular view over the valley.
The owners suggested that we drive about 10 minutes into town for lunch, which sounded fantastic to both of us. Something must have been lost in translation, though, as the quaint town had all but closed for the day. When we walked into a restaurant, they shooed us out. Frustrated and hungry, we returned to the B&B.
Lunch and dinner that night consisted of crackers and gummy worms. Thankfully, they provided an amazing breakfast of cheese, meat and pastries the next morning. We headed back to Milan proper, staying at the Hotel Silver. The hotel itself was beautiful, with a motel-style layout but four-star interiors.
The main problem with the hotel was the location. It was a hidden gem, but located off a large, busy street. They provided a shuttle into the city proper, a godsend for getting in and out of the hotel. Our first stop was the Duomo, the third-largest church in the world.
I highly recommend simply walking around Milan, even just around the Duomo. The architecture is hundreds of years old, but looks new. You can't swing a spaghetti noodle without hitting a church or religious building. Because most visitors will stick with the Duomo, they tend to be quiet affairs, allowing contemplation of the artifacts held within ancient walls.
A little more obscure, however, is the Museo della Scienza e della Tecnologia "Leonardo da Vinci." Dedicated in part to the famed Renaissance man, the museum features models based on da Vinci's sketches, from war machines to farming tools.
The museum itself is easily worth a half day's tour. They fit multiple, full-sized boats inside the water transportation exhibit. Much like the smaller churches, because it is not a major tourist destination, it was fairly quiet when we were there, a nice change from the bustle of the city.
The next city we visited was Bologna. We stayed in what was clearly meant to be a business hotel, the Hotel Cosmopolitan. It was a few miles outside the city, but after visiting the supermarket to buy provisions, we realized my wife's iPad was still at Hotel Silver, and they would not send it to us.
Not deterred, we headed out and wandered around the city on foot, eventually meeting with a crowd of college students who had just been released from class. Following the students, we found a hole-in-the-wall gelato place near Via Santo Stefano where all the locals went for an afternoon snack.
That night, we dined at Ristorante Garganelli. It was expensive, but worth it – especially for our honeymoon.
After a two-hour drive back to Milan to retrieve the iPad, we started the journey to Rome. I can't suggest not driving enough. Our nerves were shot to pieces, as we had picked Halloween night to drive into Rome. Apparently, Romans love the holiday and the streets were packed, even at 10 p.m. The streets are highly confusing at night. Next time, we'll fly in.
Eventually, we made it to Hotel Maison Althea. The one-way alley it is on looked disreputable at first glance, but the penthouse hotel was top-notch. It helped that the owner delivered breakfast every morning, after asking you what breakfast foods we liked. It was also only a few minutes' walk to a major subway and train station.
We drove our rental car to the airport, turned it in early, and took a train back to that station. From there, we went to the Coliseum. We spent a week in Rome – half of our honeymoon. The Spanish Steps, crowded with people, were a sight to see – especially with the view from the top.
What I really wanted to see, though, was the "Monster Door." Created by the two artist brothers living in the building, they simply wanted their doorway to stand out. Though it can be seen in just a few moments, and is a stone's throw away from the Steps, there was only the couple you see in the photo, and us.
As we had planned only our first and last hotels, we moved from Maison Althea to Villa Magnolia Relais, an oasis in an otherwise cold apartment district. We made our last tourist stop with a private tour of the Vatican's attractions and took another trip to a grocery store.
That was the end of our Italian honeymoon, though we almost missed the flight back to the States – but that's a story for another time. The moral of the trip, though, is not to confine yourself. We rented a car and went where we felt like going. We walked around. We saw the big tourist attractions, but weren't limited to them. We stayed in hotels that, for being off the proverbial paved path, were exquisite. I doubt I could travel any other way again.
Thanks for this guest article to Cole Mayer, a former professional journalist covering crime, court and fire stories. Cole is now a freelance writer of too many topics to list.
Other things to see and do in Italy
How not to eat badly in Venice
Join me on our Venice boat tour – with Walks of Italy
But is it Art? at the Museion in Bolzano, South Tyrol
Pin It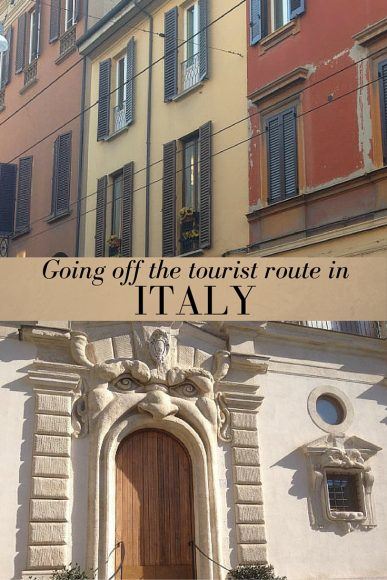 All photos by Cole Mayer
This article is originally published at Heatheronhertravels.com – Read the original article here
Discover Russia as a destination for art and literature lovers as  Audley Travel country specialist Nick shares some of his cultural highlights from his travels to Moscow, St Petersburg and the Golden Ring.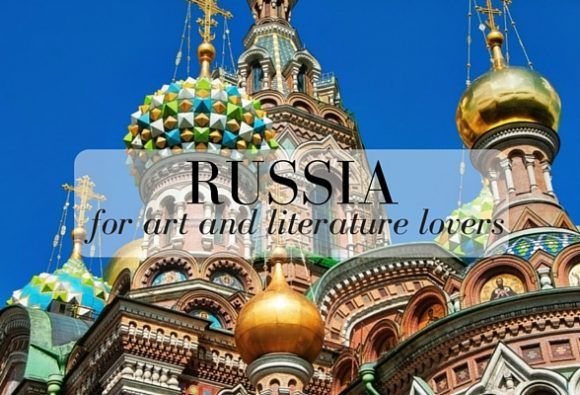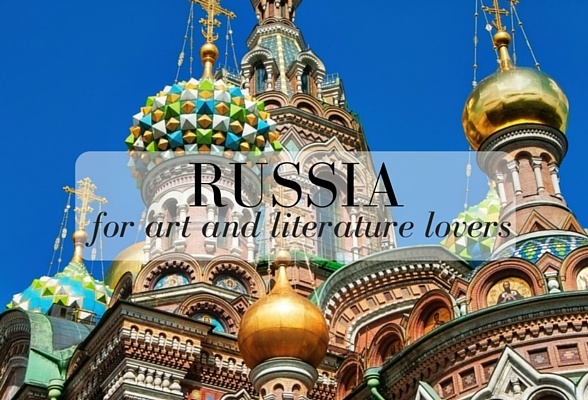 This year is the official UK-Russia Year of Language and Literature – and with the recent BBC adaptation of War and Peace bringing Tolstoy's famous novel to life, it's a great time to visit Russia.
Although reading Tolstoy's words on the page or watching his stories on TV from the comfort of your sofa may seem vivid, nothing compares to experiencing the real-life settings, or seeing the places that inspired and influenced him.
Russia has undergone extreme political and social change over the past few centuries, and the highlight of any trip is the chance to witness this complex history at first hand. One of the other reasons I love Russia is that it has always publicly celebrated and upheld its rich artistic and literary heritage.
For example, on the streets of St Petersburg and Moscow you'll see a lot of publicity for performances of Chekhov. He's perhaps the best-known Russian playwright outside the motherland, but it shows that works such as Uncle Vanya and The Cherry Orchard are still popular.
The Bolshoi and Mariinsky ballet corps are feted around the world but still enjoy great acclaim among native audiences (and if you can't catch a performance on your visit, I'd recommend taking a backstage tour of the Bolshoi or Mariinsky theatres).
Russia is also home to some world-renowned collections of art, notably in the Hermitage in St Petersburg.
Discover the collections of the Hermitage in St Petersburg
While Moscow is Russia's political and economic fulcrum, St Petersburg is seen as the capital of culture, built by Peter the Great in the style of European cities such as Venice and Amsterdam.
To get the best views of the city and a sense of its layout, my advice is to climb to the top of St Isaac's Cathedral on a clear day, or visit the Bellevue Brasserie at the Kempinski Hotel for a panoramic perspective that includes St Isaac's itself.
Having said that, one of the best ways to see St Petersburg's many churches, cathedrals, and imposing baroque and neoclassical architecture is from the water on one of the boats that skim the city's 33 canals.
Art enthusiasts will enjoy the Hermitage, one of the world's largest collections of fine art. The museum is housed in the Winter Palace, a former residence of the tsars situated in the heart of St Petersburg.
You may have spotted its distinctive mint-green and gold façade in the BBC's recent adaptation of War and Peace. Pause as you climb the grandiose staircase – there's no better moment to appreciate the opulence of imperial Russia.
I recommend telling your guide which historical period interests you, or asking for his or her personal preferences, as you won't be able to cover the whole collection. It's said that if you were to spend one minute in front of every piece on display in the whole of the Hermitage, it would take an entire year.
I loved studying original paintings by Rembrandt and Da Vinci, but if your tastes are more modern, head to the part of the Hermitage called the General Staff Building which houses Impressionist and Postmodern collections, including several works by Monet, Van Gogh and Picasso.
I was struck by the haunting black and white photos on display in many of the Hermitage's galleries. They show the bare walls and empty rooms of the building during the Nazi invasion, when many pieces were sent to Siberia to be saved from possible destruction.
Trace the footsteps of Dostoevsky and other famous Russian writers
St Petersburg wears its literary legacy with pride: if you look carefully at the buildings (and can read a little Russian) you'll see they are peppered with monuments and plaques to Russian poets and novelists.
Many writers' homes have been made into state museums. One of the most intriguing is Lolita author Nabokov's apartment, which offers a glimpse of the communal living style of the Soviet period.
The apartment of poet Alexander Pushkin is close to Palace Square and the Hermitage, and easy to visit en route. It's no exaggeration to say that Russians venerate Pushkin and he's deeply etched onto the nation's hearts. On my last visit to St Petersburg, my guide Galina spontaneously launched into a recital of one of his poems as we walked the gardens of the Summer Palace.
Fyodor Dostoevsky's memorabilia-crammed apartment in St Petersburg's Vladimirsky district has been preserved in exactly the same condition as it was on the day he died, slumped over his writing desk mid-composition (the apartment's clock remains frozen at the hour of his death).
Venturing beyond the apartment, it's possible to retrace his and his characters' footsteps around the city, from the Peter and Paul Fortress where Dostoevsky was incarcerated and almost executed to St Vladimir's Cathedral where he would pray.
I like simply tramping the busy intersections and streets around Catherine Canal and Sennaya Square. This is where the action of The Idiot and Crime and Punishment takes place, and where the latter novel's protagonist, Raskolnikov, famously battles his tortured conscience.
The city's main thoroughfare, Nevsky Prospekt, was even the subject of a short story by Nikolai Gogol, in which he described the mercurial nature of the street at night.
Dedicated bibliophiles can browse the shelves of the city's most famous bookshop, Dom Knigi, which occupies an Art Nouveau building on Nevsky Prospekt. Then continue in the footsteps of St Petersburg's writers by stopping for coffee at Pushkin and Dostoevsky's former haunt, the Literary Café.
Relive War and Peace in Catherine's Palace
I remember the first time I walked into Catherine's Palace, the summer residence of Catherine the Great, which is located just outside St Petersburg in Tsarskoye Selo (renamed under communist rule as 'Pushkin Village').
I stood in the centre of the vast ballroom encased in gold and mirrors, and at that moment it really did feel like I was stepping into the shoes of a character from War and Peace: Catherine's Palace was, after all, the real-life setting of the Tsar's ball in the novel.
The mosaics that encrust the walls of the Amber Room (not the originals, which were allegedly lost during the German occupation) are a reminder of the wealth and grandeur of 19th century Russian aristocrats. It's a gilded world that Tolstoy portrays so acutely in War and Peace and Anna Karenina.
See Fabergé eggs in the Kremlin's Armoury and Russian sacred art
Moving from St Petersburg to Moscow, there's no better place to start than in Red Square (the name has no connection to the red bricks that were once whitewashed, nor to the red of the communist regime).
It's a fascinating yet sobering place: as you stand outside the Kremlin and look towards the bright onion-shaped domes of St Basil's Cathedral, you can't help but reflect how this very square has witnessed some dramatic political upheavals.
The Kremlin complex is extensive, but the most striking objects d'art are in the Armoury – intricately decorated and sometimes jewelled Fabergé eggs that the tsar and tsarina would exchange at Easter, along with many other artefacts, such as a coronation gown worn by Catherine the Great.
The Tretyakov Gallery is excellent for seeing how Russian art has developed over time, and for the chance to study some of the most important pre-revolutionary sacred art in Russia.
The highlight of the collection is the Holy Trinity by Andrei Rublyov – an icon (a sacred painting on wood that often features as part of a screen in Orthodox churches) that was considered so glorious its creator was effectively beatified.
Travel on the metro… and quote Shakespeare
Moscow's underground metro acts as a time machine, transporting you not only to your destination but back to the USSR. Many of the stations are home to original Soviet statues, monuments and mosaics – in fact, the first time I ever took the metro in Moscow I ended up intentionally missing my stop just so I could spend more time going round and gaping at the decor of each station.
I especially like the Prospekt Mira Station for its lavish floral designs that are meant to evoke the Botanical Gardens of Moscow State University. The recently opened Dostoyekskaya Station is worth viewing for its murals depicting passages from Dostoevsky's novels (including a murder scene that invited some controversy when it was first unveiled).
This year, look out for the special carriages decorated with Shakespeare quotations and characters in honour of the UK-Russia Year of Language and Literature and the 400th anniversary of the Bard's death.
Get a glimpse of rural Russia at Suzdal and visit Tolstoy's estate
I fell in love with the Russian countryside when I lived and worked in Kaluga, three hours south of Moscow. Anyone who is really interested in Tolstoy should try to see something of rural Russia, since it's a theme he explores so passionately through the character of Levin in Anna Karenina.
At Suzdal, one of the main villages of the Golden Ring northeast of Moscow, you can look out over rolling green fields and rivers before visiting the Museum of Peasant Life and Wooden Architecture. It gives an insight to a bygone agrarian way of life.
Tolstoy's connection to and interest in agricultural life is apparent if you visit the estate where he was born and lived for most of his adulthood, writing in his characteristic cramped style, which his wife Sofia would then copy out neatly by night. Yasnaya Polyana ('Bright Glade') makes for a peaceful, if long, day trip from Moscow (it's about a six-hour round drive). Yet it's a wonderful retreat from urban bustle.
Tolstoy's possessions and his extensive library are on display, and I suggest taking time to explore the grounds. You can see the pond where the writer would ice skate in winter and swim in summer, and the fields where he would work alongside labourers during the harvest season in order to better depict peasant life and farming on the page.
His grave, situated in a quiet dell, has no headstone – save for the bunches of wildflowers that are customarily left by newly married couples and admirers of his work.
Visit Audley Travel to help plan your trip to see Moscow, St Petersburg and the Golden Ring in Russia
Nick Slater is a Russia Specialist for Audley Travel. Audley trips don't come off the shelf – they're tailor-made down to the finest detail. When planning a trip with us, you will speak to a destination specialist who has either lived or travelled extensively within the country or region that you are visiting. They will create a bespoke trip based on your tastes, interests and budget and with an absolute commitment to providing quality travel experiences.
This article was brought to you in partnership with Audley Travel
Pin It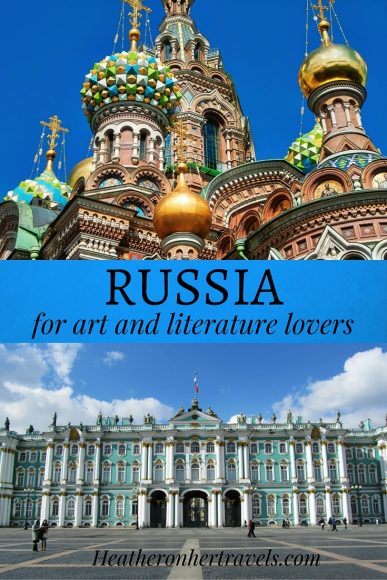 This article is originally published at Heatheronhertravels.com – Read the original article here